Don't forget, our little shop !
It's so VERY cool, too! You gotta' come in
and see it ... to believe it!
BIKE SHOP PHONE: 248-623-6418
(CLOSED SUNDAY and MONDAY)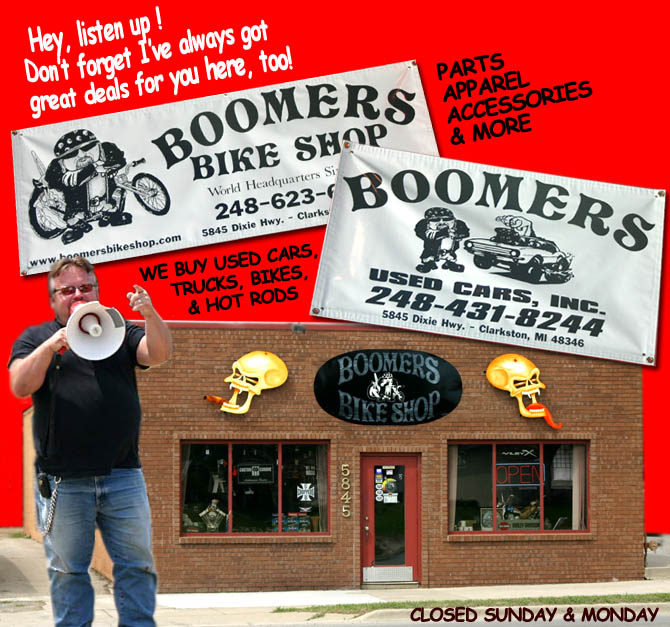 ******************************
Biker Apparel and Parts and Accessories Custom chrome Drag Specialties
V-Twin Paughco S&S Leather Vests Leather Jackets
Leather Chaps Gloves Helmets D.O.T.
Novelty Items Boots Sweatshirts Mustang Boots
... and more and more and more!
Phone (248)623-6418

5845 Dixie Hwy.
Clarkston, MI 48346